Singer, Songwriter, Musician, Actress, Motivational Speaker & Author
Michelle Brooks- Thompson is an Indie Gospel Recording Artist from Springfield, Massachusetts. Michelle has been singing and performing since the young age of 5. She was recognized and claimed by all as a "child prodigy" because of her ability to sing, play the piano and direct choirs by age 9. Over the years Michelle developed into a unique & powerful vocalist, who's abilities are ranked amongst many of the major Gospel & secular artists of her time. She is classically trained and can sing various styles or genres of music. Her tone and power is frequently compared to that of the late music icon- Whitney Houston. She is often referred to as the "Whitney Houston of Gospel Music" by those who have grown to love her vocal gift. In addition to her singing ability, she is an accomplished songwriter, musician (piano), actress, motivational speaker and most recently, an author.
Between the ages of 13 and 25, she served as the Minister of Music in her grandfather's church, Miracle Temple COGIC, and then later for New Covenant COGIC, in Northampton, MA. In 2002 Michelle pursued her passion for music by attending the prestigious all-women's college, Mount Holyoke, where she majored in Vocal Performance and Piano, with a minor in Religion. After receiving her Bachelors of Arts degree in Music from Mount Holyoke, she was accepted into Boston's Berklee College of Music, as a candidate for its well-known and respected Performance Diploma Program. Michelle chose to pursue her next steps in music independently and deferred her acceptance to Berklee.

Before launching into her present solo career, Michelle supported and performed with various Gospel Recording Artists. In addition to singing backup for various gospel artists, she has opened shows for both Contemporary Christian & Gospel artists. Some of these nationally known recording artists include Pastor Donnie McClurkin (Church Without Walls), James Fortune & FIYA, Zecardi Cortez, Shana WIlson, Doobie Powell, Bebo Norman, Eric Taylor and more. Michelle has founded and directed several educational institutional and church choirs. In addition to her professional singing career, she has taught music curriculums and vocal lessons at schools as well as independently. While pursuing her singing career she has competed and won several regional and national singing competitions including Amateur Night at The Apollo, Talent Quest, Keene Idol, KWCUSA and several others!

In 2012, Michelle was given a private audition for season 3 of the hit TV show, NBC's the Voice, where she ultimately became a finalist after three of the four celebrity judges' chairs turned around to choose her. Michelle successfully made her way on to the team of Maroon 5's Grammy award winning lead singer, Adam Levine. During her time on the show she was quoted by her coach as, one who he never had to coach and who was amazing every time she performed. Although she did not win the Voice, this opportunity introduced Michelle into the music industry on a major platform in great way. Since then she has gained abundant recognition and praise for what some call a "supernatural singing ability". This success has given her exposure in the Gospel industry as well as secular industry. Michelle has continued to minister all over the country at various churches and on Christian Broadcasting networks including TBN, Impact and the Word Network.
In addition to her success from the hit TV show "The Voice", Michelle's voice has given her another type of esteemed recognition and that is her performance of the Star Spangled Banner. Her unmatchable rendition of what many refer to as a difficult song to sing, has become a strong trade mark for the Gospel artist all over the country! She has been heard singing the National Anthem at various events including prestigious ceremonies and major league sporting events for the NBA, NFL, MLB and MLS. Some of those highlights include singing for the 42nd Boston Pop's July 4th Spectacular on CBS, New York Yankee's retiree Derek Jeter, Boston Red Sox's Pedro Martinez, the NFL AFC and Major Soccer League Cups playoffs and more!


Michelle's unique vocal sound, music style and anointing has been endorsed by many. Although she has been offered various secular recording contracts, her resistance to compromise, commitment to God and passion for ministry has been sustained by her faith. For this alone, Michelle continues to be recognized and highly respected by her musical peers and supporters. With the release of her 2015 debut Gospel single and music video for "When I Think", Michelle was nominated in three categories for the 2016 Rhythm of Gospel Awards, which is one of the three largest independent Gospel Award shows, and the Independent Gospel Artist Radio Alliance Awards. Throughout her success she has continued to share her music ministry on various platforms, inspiring listeners while spreading faith, love and hope.
In 2017, Michelle released her first written excerpt in the book entitled, "Pretty In His Presence", by Minister & Author Raleigh Thornton, she launched her non-profit organization "Heart of The Earth" in addition to her newest August single, "I Am Triumphant". In 2018- she is gearing up for new music and a full album.
When Michelle is not traveling to share her music ministry, she enjoys attending church and being home with her husband of ten years, David Thompson, and their 9 year old twin daughters!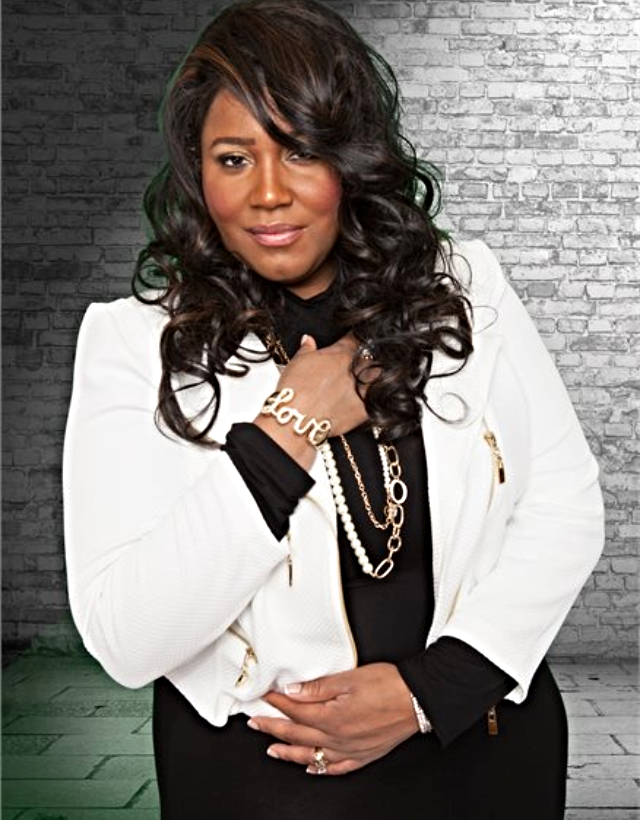 Competitions
2017- Amateur Night at the Apollo
1st Place - Amateur Night 4/19/17
1st Place- Amateur Night Show-Off 5/10/17
1st Place- Top Dog Semi-finals 5/17/17
2014 Amateur Night at the Apollo Top Dog Finals- 2nd Place
2014- Amateur Night at the Apollo Top Dog Semi-Finals- 1st Place
2013- Keene Idol, New Hampshire-1st Place
2012- NBC's the Voice, Finalist
2011- Debra Crosby's Talent Quest- 1st place
2011- Cathay Pacific Karaoke Championship- 1st Place
2011- Sing Your Way to Fenway National Anthem Competition, Boston Red Sox's- 1st place
2011- USA Karaoke World Championship Nationals- 2nd Place
2011- USA Karaoke World Championship East Coast Regionals- 1st Place
2010- Valley Idol Competition- 1st Place
2009- Amherst Idol Competition- 1st Place
2007- Harrah's Lucky Break Singing Competition- 1st Place
Music Experience

MINISTER OF MUSIC
Miracle Temple COGIC, Northampton, MA

New Covenant COGIC, Northampton, MA
 CHOIR DIRECTOR:

2011-2012-Choir Director for Westover Job Corps Gospel Choir
2002-2006-Founder & Director the first Five College Gospel Choir, Mount Holyoke College
2002-2006-Founder & Director the first Five College Gospel Choir, Mount Holyoke College,
1999-2001-Founder & Director the first Amherjst Regional High School Gospel Choir
Awards & Honors
2017- Amateur Night At The Apollo
Super Top Dog Winner

2016- Rhythm of Gospel Awards Nominee
Contemporary Female Vocalist of the Year
Traditional Female Vocalist of the Year
Best Performance by Female Vocalist

2016- IGARA Awards Nominee
Song of the Year: "When I Think"
Contemporary Artist of the Year
Female Artist of the Year
CCM Song of the Year
CCM Artist of the Year

2014- Boston Angelic Awards
Single of the Year-" He Will Do It"
2006- Mount Holyoke College
Helen Blythe Hazen Music Award


"I love the Lord and I am 100% committed to using the gift that He's given me to glorify his name through music. My passion is to use music to encourage people and help them seek him, in the midst of every trial and tribulation. My hope is that my songs will inspire people to continue living life with more faith, love and hope." - Michelle Brooks-Thompson