Welcome to the official website of Gospel Recording Artist Michelle Brooks-Thompson and home of MBT Music Ministries! You've seen her on NBC's the Voice, TBN's Praise the Lord, Bobby Jones Gospel, performing the National Anthem at professional sporting games and prestigious events, ministering in many churches, venues and concerts all over the country!
She comes bringing a powerful and unique sound to the Gospel music industry. She is the current World Wide Liaison for Centertainment Radio and TV out of Bedford, TX and a 2016 multi-nominee for the Rhythm of Gospel Awards and Indie Gospel Artist Radio Alliance Awards.
Michelle's music ministry is spreading and God is taking her to new heights. With a great anointing on her life, a heart for God and passion for music, Michelle uses her musical gift to spread hope and faith to listeners everywhere while delivering the message of the Gospel of Jesus Christ.
If you are looking to bring Michelle to your next event please use the contact page to submit all requests. Michelle is available for all church programs, music concerts, music collaborations, banquets, fundraisers, sporting events and private functions including weddings and funerals.
"My desire is to reach the minds and hearts of people in the world through beautiful melodies and words that speak life, restoration, faith, love and hope! I sing on purpose so that lives' may be touched and people will be inspired to go another day and to not give up on God and life! It's bigger than me! It's all God!"
- Michelle Brooks-Thompson





2017 Apollo Theater
Amateur Night Super Top Dog Winner!




On November 22nd, 2017 Michelle achieved an historic win at the 83rd Amateur Night at the Apollo competition sponsored by Coca Cola. On this night Michelle won FIRST PLACE and double the traditional prize totalling
$ 20,000.00 - with a high applause o-meter score of 98 out of 100, along with a standing ovation from a sold out packed theater! Michelle captured the audience with a memorable and astounding rendition of Whitney Houston's greatest hit, "I Have Nothing."
Michelle's preliminary performances during the 2017 Amateur Night at the Apollo season also caught the attention of Hollywood's award winning Documentary Film Producer, Roger Ross Williams. After Mr. Williams and his team saw Michelle's performances, they wanted to meet her and feature her in the upcoming official Apollo Theater documentary produced by Roger Ross Williams and White Horse Picture Films! After a trip to Michelle's hometown, filming began to capture her musical journey leading up to the November Super Top Dog Finals. In the film Michelle's entire musical journey & day to day life are documented in this historic film.
The film is set to be released at the end of 2018 early 2019.


CONGRATULATIONS MICHELLE!!!!
mbt music team




D.T. Management INC.






Radio & Media Contact:
Round the Clock Ent. Carlton McConnell


Phone: 972-834-5936
Email: roundtheclock.cm@gmail.com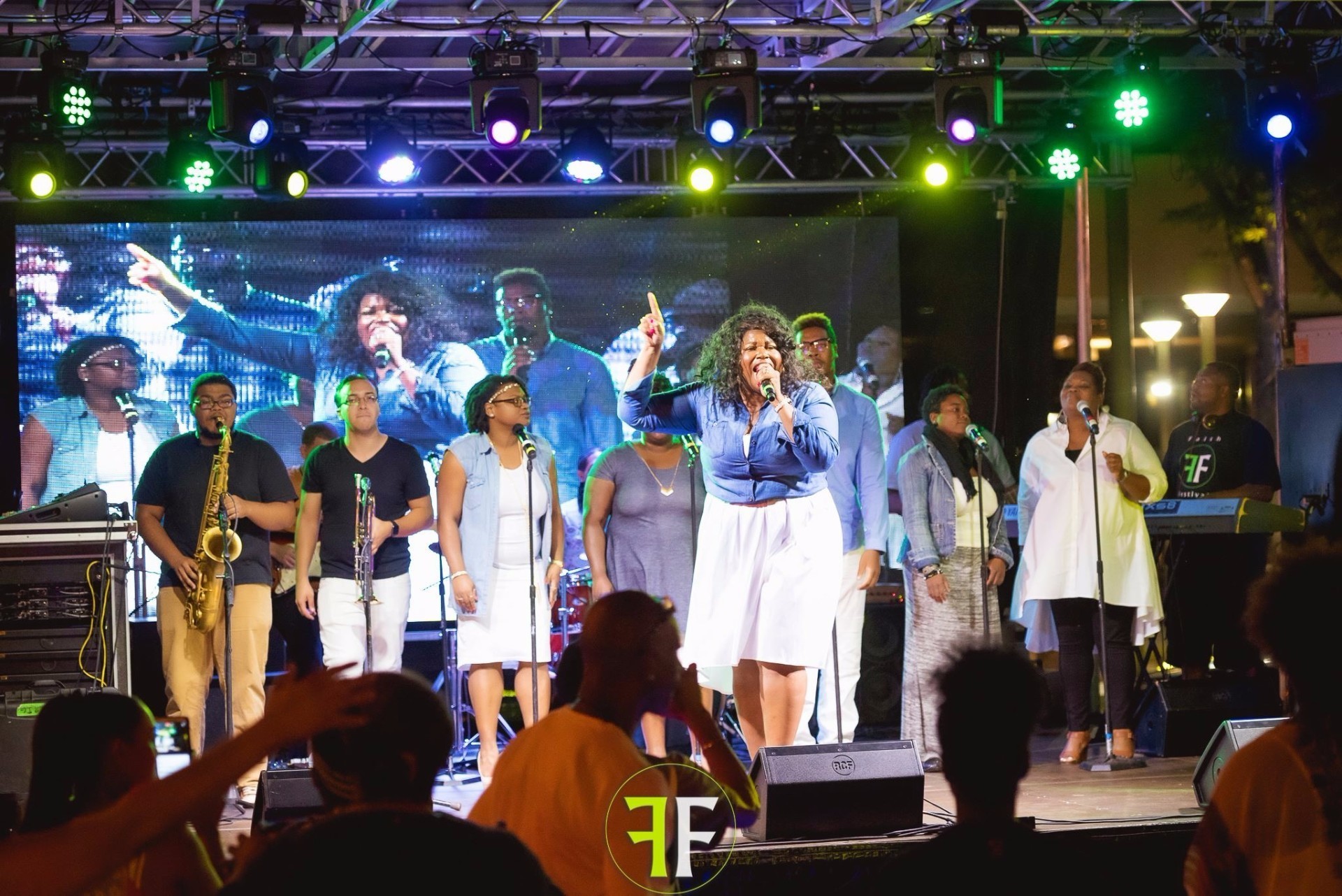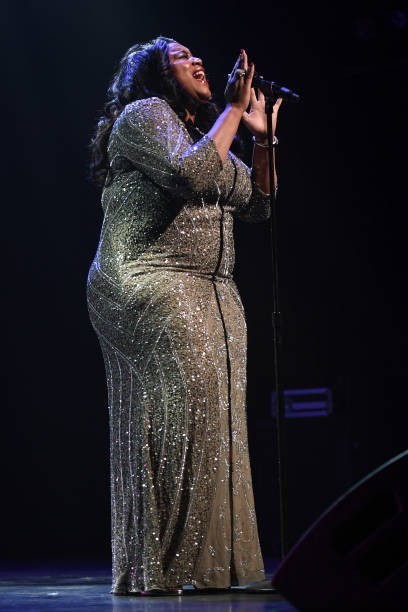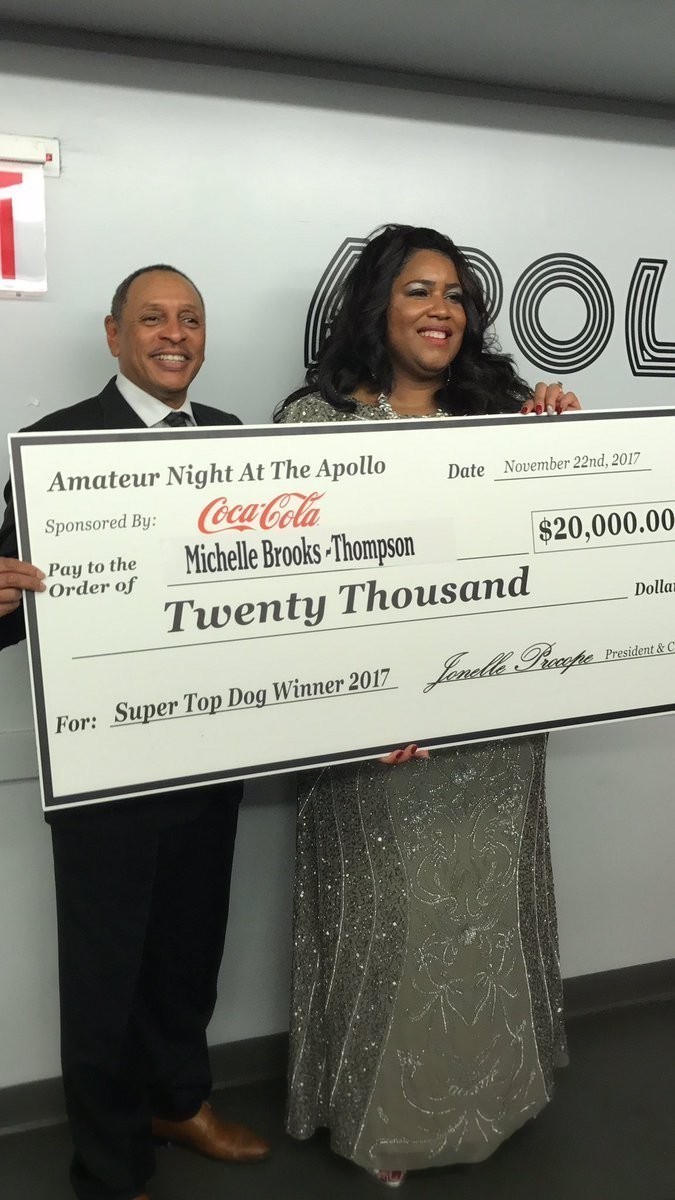 Michelle Brooks-Thompson, Amateur Night At The Apollo Super Tog Winner, pictured here with Apollo Theater Producer Marion J. Caffey. November 22, 2017
Michelle on stage performing "I Have Nothing"