Available for purchase is Michelle's 2017 radio single "I Am Triumphant", featuring her bonus track, "Keep Praising Him". You can also hear Michelle's 2015 single "When I Think" on cable TV's Comcast Music Choice Gospel Station. All music is available on Digital Media outlets including iTunes. Below are a few reviews on Michelle's single "When I Think."

Soul Tracks Music Review
The Singers Room
Soul Train
Gospel Centric TV
Elmore Magazine

2015 Single "

When I Think" music video featuring acoustic guitarist Fabiano De Silva!



"It has been a pleasure to collaborate with Michelle Brooks-Thompson over the years, to present the best in Gospel and Inspirational music to varied audiences throughout the region. Michelle is a versatile artist and exceptional vocalist, who has captivated audiences across contrasting venues. Whether in a church, banquet

hall, public event, or a stadium filled with thousands, Michelle's anointed vocals move the spirit and touch the soul."




-

Bishop

Talbert Swan II, Pastor, Community Activist, C.O.G.I.C. National Executive Secretary, Springfield, MA
"Beautiful songs with strong and insightful lyrics coupled with Michelle's velvet voice, whose skillful mastery of her soprano range, takes us upward to untapped levels in worship to the listener, or those who have had the unique pleasure to experience her ministry and musical prowess."


-Michael Anthony Johnson, C.E.O. of Centertainment TV & Radio, Bedford, TX


"I highly recommend Michelle Brooks-Thompson to your organization, ministry, or establishment for the purpose of fulfilling her God-ordained call to minister in music and arts. She graced us with her gift last year during a pinnacle time of celebration in our church. She stood flat footed before 3 services to an audience that totaled an estimated 2,000 present per service, 5,000 streaming per service, and performed with the kind of prowess that should be emulated by all."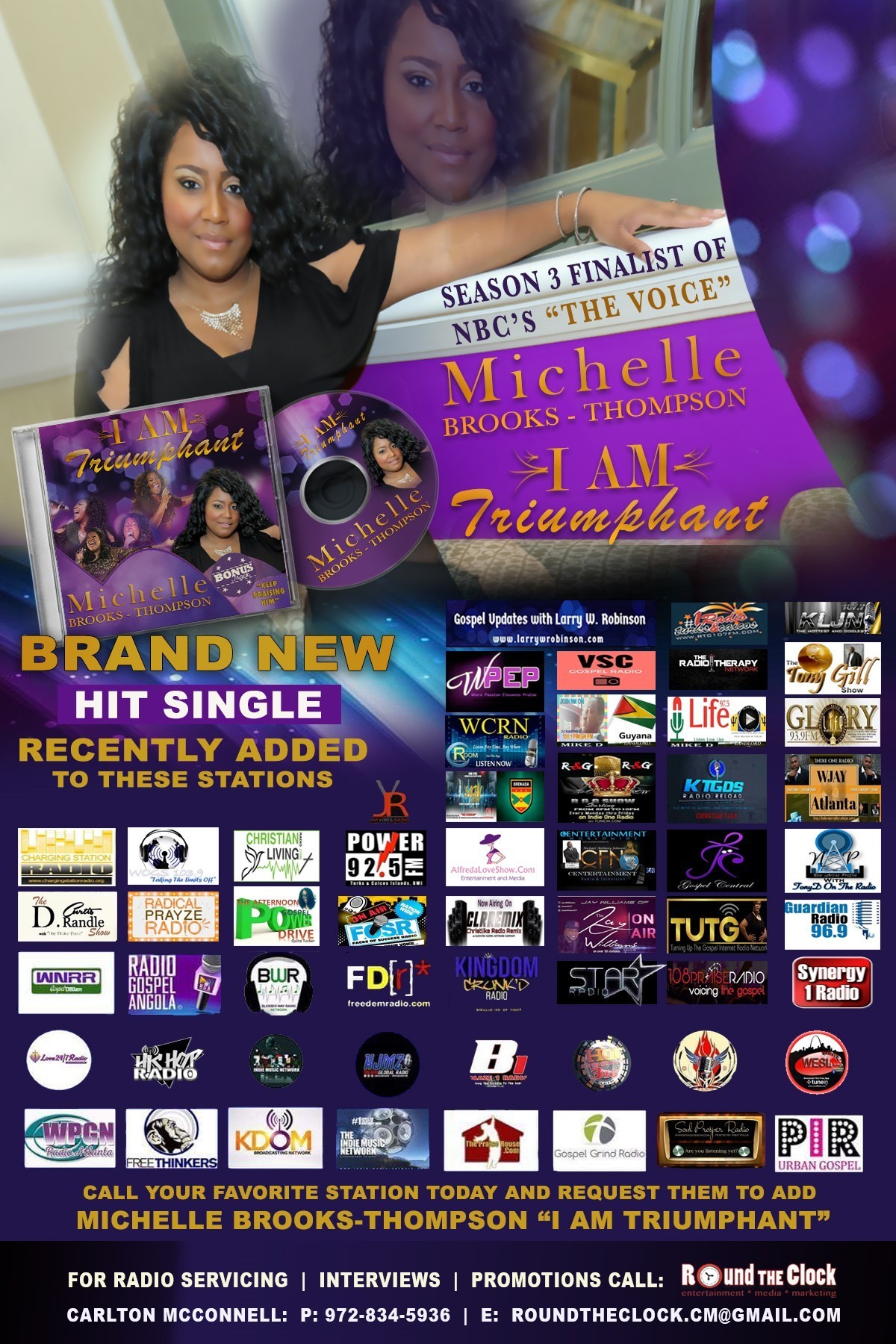 To order an autographed PHYSICAL copy of the project below, please
CLICK HERE for the MBT Music Ministries store.
Thank you!